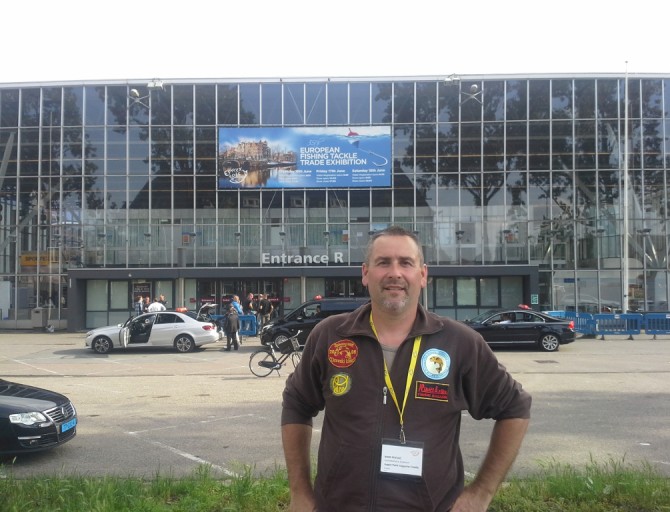 EFTTEX 2016.- Amsterdam, Netherlands, 16th-18th June 2016. – part 1
Well, the three weeks after the biggest and the most important fishing show in Europe, all the things and emotions are finnally settled, all results are stored in my files, and it is the time to tell you, my dears readers and followers, what really happened there.
It was my fourth EFTTEX, but the first one ( and I certainly hope so not the last one ) as an Angler Point magazine reporter and photographer. It is very hard to explain and describe everything what is happening at the show – new products every year, new people and companies, but also an annual meeting with good friends from all over the World, a chance for a glass of wine or a whiskey shot with people whom you see only once per year. Too many emotions squeezed into just 3 days.
So , here you will have a chance to see some reports , words and numbers and the most important events from EFTTEX 2016.
Amsterdam, the host city for EFTTEX 2016
EFTTEX 2016 was held in the Dutch capital of Amsterdam after 5 years absence and for the 12th time in its history. Amsterdam has always been a favourite destination for EFTTEX and has a track record of successful shows when housed at the RAI Amsterdam Convention Centre. With very easy access to and around the city, its proximity to many of Europe's strongest angling markets and a great nightlife, Amsterdam was again an ideal city to host EFTTEX. Some of the feedback we've received so far. Thank you everyone
"The strength and reach of EFTTEX really shone through this year with a confident and vibrant presentation from a wide mix of companies and brands. Thanks to the EFTTA team for all their help and enthusiasm".
Stephen McCaveny – Daiwa Sports
"This was the best and busiest EFTTEX show RIO and I have ever attended. It was in a wonderful location, and the organization, logistics and general operations were as smooth and faultless as they could ever be. We had or busiest ever days at this show, and most certainly will be coming back next year. Thanks to EFTTA and the hard working crew for making this such a great success".
Simon Gawesworth , RIO Products
EFTTEX, the Show
We are very proud to announce that EFTTEX 2016 has resulted in a record number of visitors attending on Thursday the 16th June: 1180 people in just one day! Visitors along with more than 200 exhibitors and co-exhibitors met and created business during the three days that the Show lasts. EFTTEX and its results confirm, again, that it is the place to be. EFTTEX takes seriously any member trade mark infringement. Once again, we were pleased to offer advice at the seminar and meetings from the IP attorneys: Tania Clark, Partner and Trade Mark attorney and Russell Edson, Senior Associate and Patent attorney at Withers & Rogers LLP.
The visitor count
EFTTEX 2016 in Amsterdam occupied 6,591 sqm exhibition floorspace with a total of 208 exhibitors & co-exhibitors from 37 different countries. The show welcomed a total of 2,950 industry guests. See how the number breaks down: 1,607 visitors including Press members and exhibitor guests, but not including visitors who came into the show wearing exhibitor badges, and 1,343 exhibitors, co-exhibitors and the show organisers