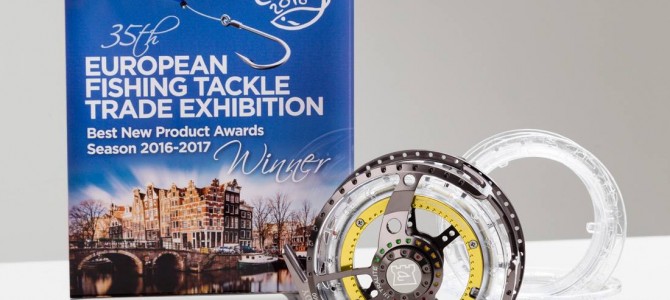 Best New Products, EFTTEX 2016. – Fly reel
…the fly reel competition winner is Hardy , with Ross Reels USA as the runner up…
Ultralite ASR by Hardy Fishing
Is the catch on the surface or does the situation require swinging a streamer? Are the water and the wind calm? Should casts be long or short? Such are the dilemmas of the fly angler, but carrying a separate fly reel spooled with the appropriate line is just not feasible. Hardy has the solution. The new Hardy Ultralite ASR (Assisted Spool Release) is the Ultimate Cassette system reel. With a fast, easy-to-use spool release system that actively frees the spool at the flick of a switch, and automatically engages the new spool with a simple push fit. Featured with a high impact composite spool this winner in the fly reel category has a bar Stock 6061 main construction, and features a line ID system and a multi-colour coded 340 degree disc drag indicator.
Colorado LT by Ross Reels USA
Designed around the original Colorado's click and pawl system, the LT retains the same ruggedness and the signature all-metal clicker of its older fly reel brother. However, that is where the similarities end. The Colorado LT is built with a new aesthetic and modern design, evident in its large arbor and highly detailed porting. Adding to its elegant simplicity, the Colorado LT boasts only 15 different parts in total, all designed, machined, and assembled in Montrose, Colorado USA.
Fully Machined 6061 Aluminum, less than 3oz. (85g) in every size
Handle is machined canvas phenolic rod, an industry first
All metal click/pawl mechanism with a stainless steel pawl, gear, and spring.
Lightest reel in its class
Available in size 0/3, 3/4, and 4/5