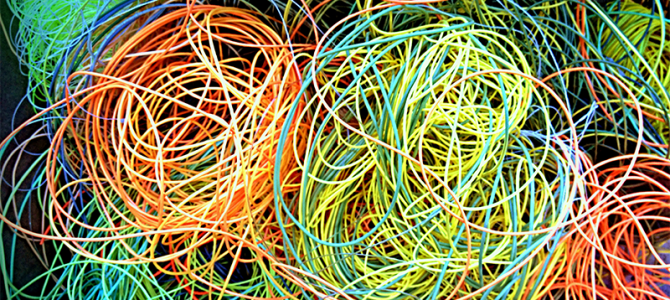 Best new Products – EFTTEX 2016.- Fly line
In the "fly line" category the award went to RIO and their Coastal QuickShooter, with Eumer Finland coming in 2nd place…                                  
Coastal QuickShooter (RIO PRODUCTS)
RIO's Coastal QuickShooter fly line features a clear intermediate head, and is designed specifically for anglers' fly fishing off the coast in cooler conditions. The line has a short front taper that easily turns over baitfish and shrimp patterns in typical coastal winds, and has a short, easy casting head to help the rod load at close range.
The line is a fantastic choice for anglers chasing seatrout, sea bass and other similar coldwater species in the sea. It has a supple core and coating that will not tangle in cooler conditions and a clear, easy loading head that empowers the cast at close range. The line is available in WF5I to WF8I.
Scandi Sweep (Eumer Finland)
Scandi Sweep fly line from Eumer's Pike series is their first sweep fly line for pike fishing. Tip of the head is slow sink, middle part of the head is fast sink or sink5 and rear part and the running line are floating.
This makes pike fishing great when you are casting your fly from a boat and deeper water out to the shallow water and weed banks, and after few meters there is deeper water starting. So you can fish all water levels during one cast. Great stuff! Hooking is easy because line has an non-stretching power core. Also, running line keeps soft even if water temperature is low. This sweep fly line takes your pike fishing to a totally new level.